Travel Information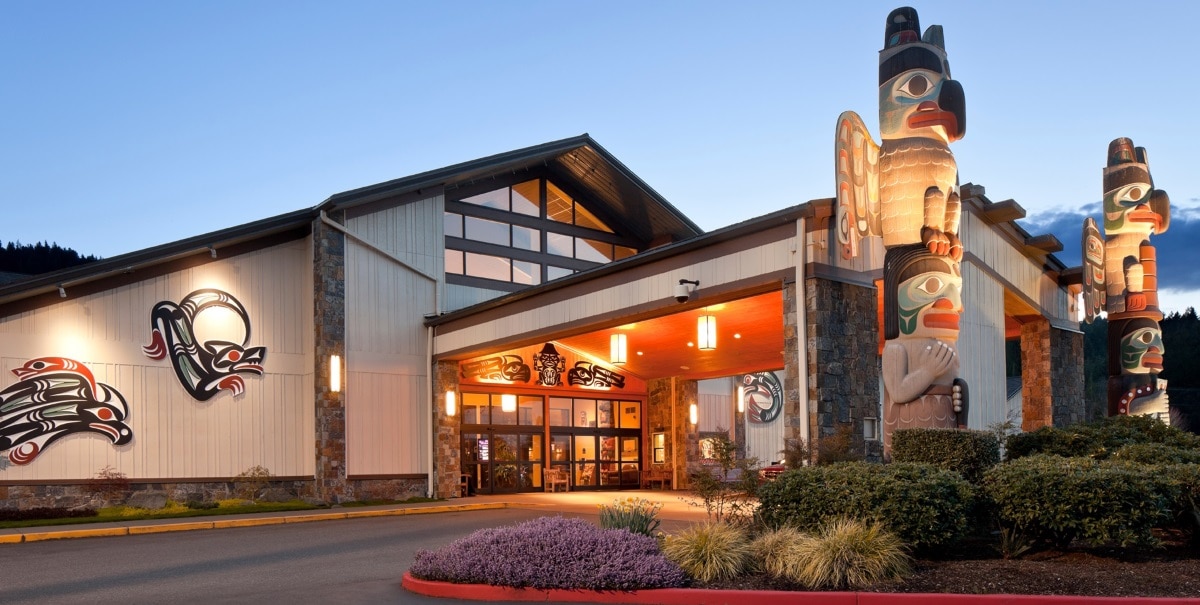 7 Cedars Casino


270756 Highway 101Sequim, WA 98382 

Group rate available starting from $139
Group registration link

Hotel Parking: FREE
Getting There 
From Seattle, simply take the Seattle/Bainbridge Island ferry, drive up Highway 305 to Highway 3 to Highway 101 or take the Edmonds/Kingston ferry, drive up Highway 104 to Highway 101. From Port Townsend, drive down Highway 20 to Highway 101.
7 Cedars is five miles east of Sequim and 80 miles northwest of Seattle, nestled in a lush valley overlooking Sequim Bay. Adjacent to the majestic Strait of Juan de Fuca, you'll know you've arrived when you see the seven, welcoming totems. These totems, representative of the Jamestown S'Klallam Tribe, also serve as a beckoning for you to enter the fun-and-games atmosphere offered at 7 Cedars Casino!
Things to Do in Sequim
Whether you enjoy biking, hiking, birding, fishing, or golfing, Sequim has is all. Visit the tourist page.
Visa and Customs
Important Information
Visitors who are citizens of certain countries are required to have an entry visa in order to visit the United States (U.S.). The requirements and list of countries that are eligible for the visa waiver program is available at: https://travel.state.gov/content/travel/en/us-visas/tourism-visit/visa-waiver-program.html
Participants who require a U.S. visa are encouraged to start the application process EARLY. Processing time varies by country and embassy or consulate. Some visas have a processing time of 1-2 months.
For more information, please check with your travel professional, or visit http://travel.state.gov/content/travel/en.html. U.S. Department of State, Bureau of Cultural Affairs
Letter of Invitation
If you require a Letter of Invitation from the conference organizers, please include the following in an EMAIL REQUEST to: [email protected] with a copy to [email protected]
Full name, as shown on your passport – Indicate FAMILY NAME in ALL CAPS
Institution or Company
Complete mailing address, including COUNTRY
Email address
Phone/Fax
Travel dates to/from YOUR COUNTRY
Title of your abstract or presentation, if applicable
IMPORTANT: If you do NOT receive an email confirmation within 24 hours, please resend your request.

Requests for Letters of Invitation are verified against your Buoy Workshop 2024 registration or submitted and approved Abstract of the planned Presentation at the Workshop. We will send you an electronic (PDF) copy of the Letter of Invitation via email, usually within 2-3 days.
---