2023 Webcast Series Focused on Pollutants Affecting Oceans and Climate Change
PRESS RELEASE
Issued: March 1, 2023
For Immediate Release
Marine Technology Society and Ocean Exchange Present 2023 Webcast Series Focused on Pollutants Affecting Oceans and Climate Change
Ft. Lauderdale, Fla., and Washington, D.C., February 2023 - The Ocean Exchange, a leader in supporting the acceleration of innovative solutions for healthy oceans and the sustainable blue economy, and the Marine Technology Society (MTS), the leading international community of ocean scientists and engineers, practitioners, policy makers, and educators, will once again continue their collaboration to present a series of webcasts in 2023, commencing in March.
Presented as a related four-part series, "Detect, Capture and Sequester: Pathways to Achieve Climate Goals," the webcasts will examine some of the most pervasive pollutants impacting our air and water. Led by moderator Dain Dunston, each program will feature an established industry expert and a speaker from the business sector. Together, they will cover the issues, implemented solutions, and the path to achieving climate goals from both the technological and business perspectives.
The webcasts will focus on the following topics:
March 8: Carbon, May 10: Nitrogen, September 13: Methane, November 8: Sulfur
Each webcast begins at 11 am ET, and all are free to attend.
March 8th, 11 am - Carbon: You can't reduce/mitigate/eliminate/sequester what you can't detect and measure.  Learn about companies detecting, measuring, mitigating, and eliminating excess CO2 and carbon pollutants in air and water.  Join Karen Frost from The Water Council, Geoffrey Lamdin, CEO of SeaChange Group and Rick Schrynemeeckers, EVP of Amplified Geochemical Imaging as they share some of the innovations, technologies, and long-standing practices in Carbon.  To join us follow this LINK.
"We are grateful for our continued collaboration with the Marine Technology Society and look forward to co-presenting these webcasts, each of which covers a crucial topic germane to the attainment of our climate goals. Since the beginning, they have proven to be a highly successful channel for exploring topics and solutions relevant to important issues surrounding our oceans and the blue economy," noted Millicent Pitts, Chief Executive Officer/Executive Director of the Ocean Exchange.
"Our partnership with Ocean Exchange connects two global networks of experts across the marine technology community. This collaborative community addresses important environmental, economic, and societal needs. Ocean Exchange is a driver of healthy oceans and a sustainable blue economy through solutions that inspire action. We look forward to continued collaboration through this webcast series to provide the community with timely insight on innovative solutions." stated Justin Manley, President of the Marine Technology Society.
About Ocean Exchange
Ocean Exchange is a global ecosystem whose mission is to accelerate the adoption of innovative solutions for healthy oceans and the sustainable blue economy. A 501(c)(3), Ocean Exchange fulfills this mission through a rigorous, multi-level program that includes annual monetary awards, promoting registered Solutions Inspiring Action across multiple communication channels, and facilitating access to the global network comprising its Board of Directors, Delegates, Solutions Review Team, Executive Team and other experts from around the world. Ocean Exchange's mission is funded by private donations including those from Wallenius Wilhelmsen, Royal Caribbean, Schmidt Marine Technology Partners, Oceankind, Marine Research Hub of South Florida, Oceaneering, Angus Littlejohn, Jr. Family, and others who share the passion for healthy oceans. To learn more, visit Oceanexchange.org.
About Marine Technology Society (MTS)
The Marine Technology Society (MTS) promotes awareness, understanding, and the advancement and application of marine technology. Incorporated in 1963, the international society brings together businesses, institutions, professionals, academics, and students who are ocean engineers, technologists, policy makers, and educators. The Society publishes a peer-reviewed journal – The Marine Technology Society Journal. It has three technical divisions and 31 Professional Committees (technical interest groups). The society hosts several conferences yearly, and it supports 13 sections, which focus on events and programs unique to their geographic areas, enhancing networking among local colleagues, businesses, universities, and government/military offices. For more information, visit www.mtsociety.org.
Media Contacts:
Susan Zellers
Ocean Exchange
+1-410-562-2796
[email protected]

Chelsea Bladow
Marine Technology Society
+1-202-827-7172
[email protected]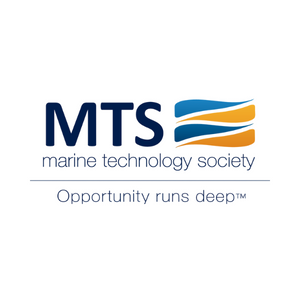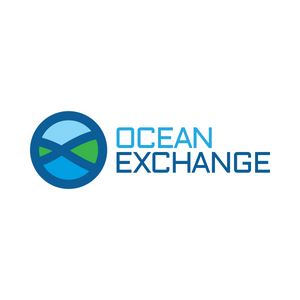 Share this post: