ECOP Update - Message from Alfredo Giron-Nava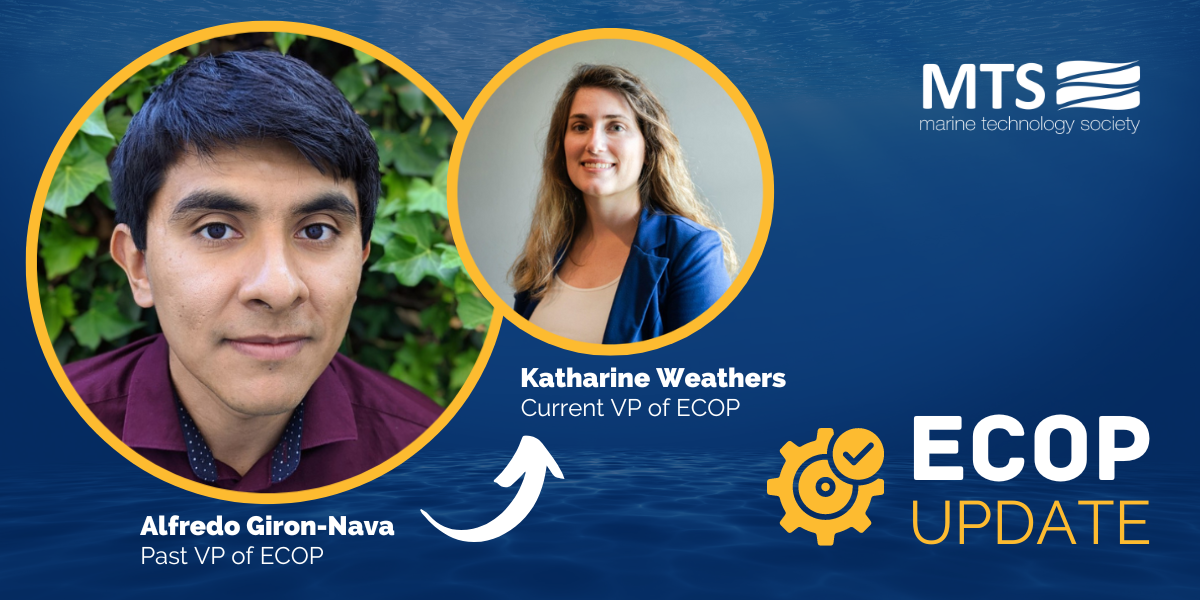 Dear MTS Members,

As MTS continues to grow and increase its value to members, there has been a special focus on supporting the next generation of ocean professionals to achieve their career goals and aspirations to generate positive change for the ocean. I was honored to serve as our first Vice President for Early Career Ocean Professionals (ECOP) from February 2021 to December 2022, supporting the growth of our ECOP programs and membership. As of January 2023, we have a new VP for ECOP - I could not be happier than having Katharine Weathers in this role, as I am sure that she will take our ECOP initiatives to a whole new level.

This message is primarily a thank you note to the members of our society to recognize the commitment that you all have shown over the last couple of years to support the next generation of ocean professionals. There are several things to be proud of and thankful for, including:
MTS was the first organization to fully embrace the concept of ECOPs in alignment with the UN Decade of Ocean Science for Sustainable Development. Not only that, but it was the first organization to restructure their bylaws to give ECOPs full visibility and voting power to steer important decisions. Thank to Zdenka Willis (past President) and the full Board of Directors for your relentless work to make this happen.
Our ECOP section is continuously growing its membership and attracting the attention of folks around the world. I expect this to continue as we offer more opportunities and as Oceans International resumes in 2023.
The EMERGE Program was a huge success at Oceans 2022. A cohort of 11 students and ECOPs received fully funded access to the conference, along with the mentorship with an experienced MTS member, which resulted in all participants expressing how Oceans felt like a "before and after" in their career and professional networks' growth. This program highlighted what MTS can offer as a society for emerging ocean leaders. I am sure EMERGE will continue to evolve and I am looking forward to it. I am extremely grateful to the EMERGE participants and mentors, as well as Josh Kohut, our VP of Education, Monica Ostrander from MTS Headquarters, MTS Staff, and the entire Board for making it the success that it was.

Finally, I want to express my sincere gratitude to the whole society for giving me the opportunity and honor of serving as the first VP of ECOP. These two years in the Board have been a continuous learning opportunity. I am deeply grateful to all of you who have supported and championed your early career colleagues and will continue to do so. I feel incredibly proud of the work that we have done. I will continue to be a proud MTS lifetime member and contributing to our society's growth.
Share this post: