Record Attendance and Live Demonstrations at the 2022 Oceans in Action/Port Security Summit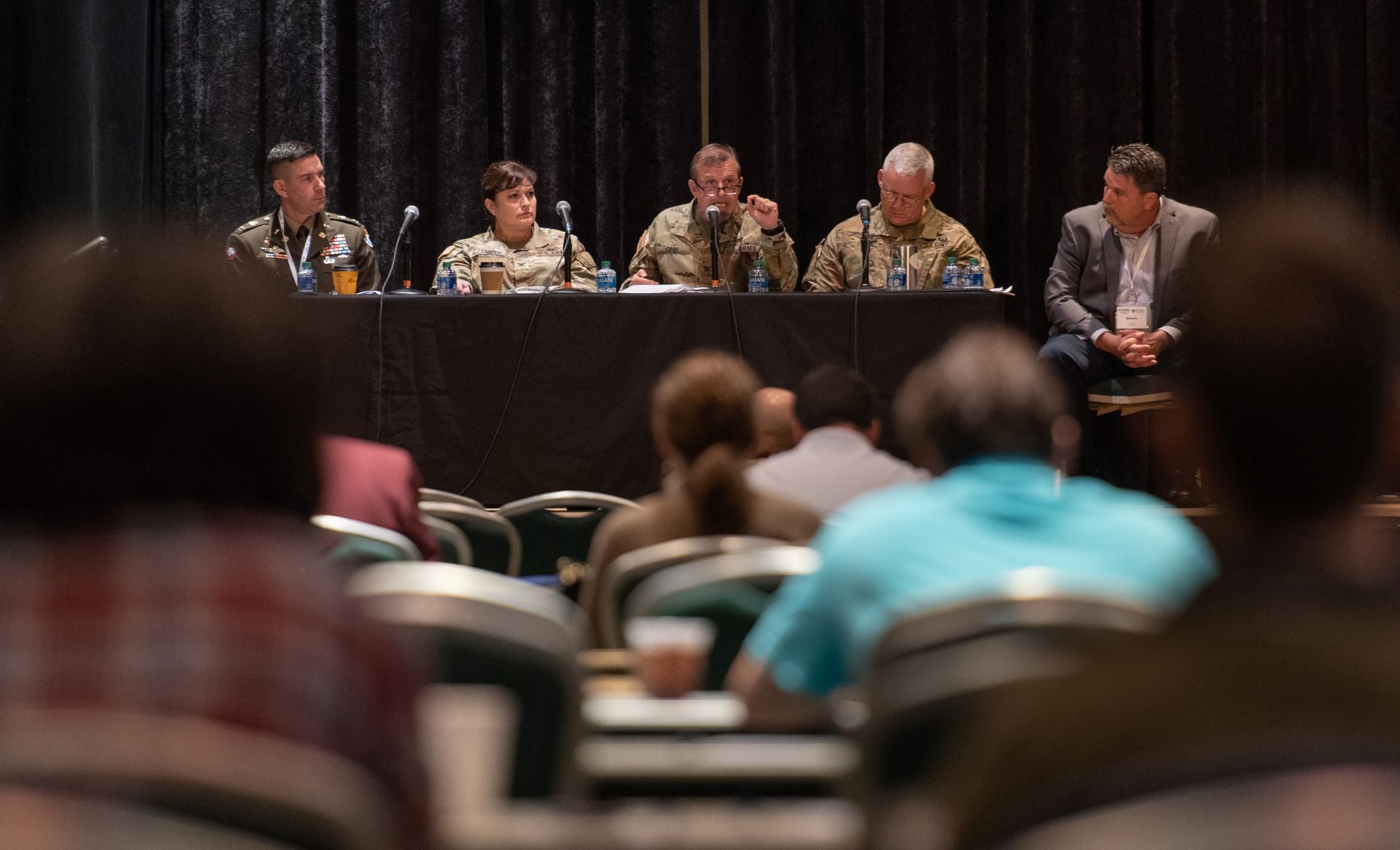 More than 400 people attended the Oceans In Action/Port Security Summit this month at the Mississippi Gulf Coast Convention Center. In its 11th year and co-hosted by the MTS Gulf Coast Section and the Mississippi Enterprise for Technology (MSET), the event focused on the use of new technologies to improve various maritime missions. Highlights of the event included presentations by local Navy and NOAA offices, including senior leaders Rear Admiral Ron Piret, USN and Rear Admiral Chad Cary from NOAA. In addition, there were  presentations on state and academic programs, tech talks, and videos from Mississippi legislators supporting the state's efforts in the Blue Economy.

ANTX/Demo Day brought attendees to the Port of Gulfport for live demonstrations of Navy tests that occurred throughout the year. At the MSET-hosted Business-to-Business/Business-to-Government session, 272 meetings took place where companies could market their products, services, or ideas to federal agencies and large companies. The Port Security Summit, co-hosted by the Port of Gulfport and S2 Global, provided information on cybersecurity, physical security and container security.

The Gulf Coast Section and MSET wish to thank the major supporters of the event – the Naval Meteorology and Oceanography Command and the University of Southern Mississippi's Mississippi Defense Initiative, as well as gold patrons the Mississippi Development Authority, Mississippi Power, Ocean Aero, Peraton, and sliver patron General Dynamics Information Technology. 
Share this post: